Equipment Data Interface (EDI) provides instant access to vital machine snapshots and data loggers. This user-friendly software plugs directly into your site's asset health solution, enabling maintenance analysts to quickly analyse large quantities of machine health data and troubleshoot issues.
EDI is an intuitive tool with multiple features, including:​​
Automated email notification for new snapshots/dataloggers.​​
Multi-axis chart plotting.​
Associated alarm plotting.​
Ability to zoom in/out on data series.​
Scenario saving for repeated analysis.
Fully automated process removes the requirement to manually import data and files.
Powerful analytics tools (superior to standard 'fixed' PDF reporting)

Web browser based avoiding the need for desktop software.

Integration with ERP systems including automated work order notifications
EDI is installed and supported by Mine Tech Services' dedicated service team.. To arrange a demonstration, please contact us here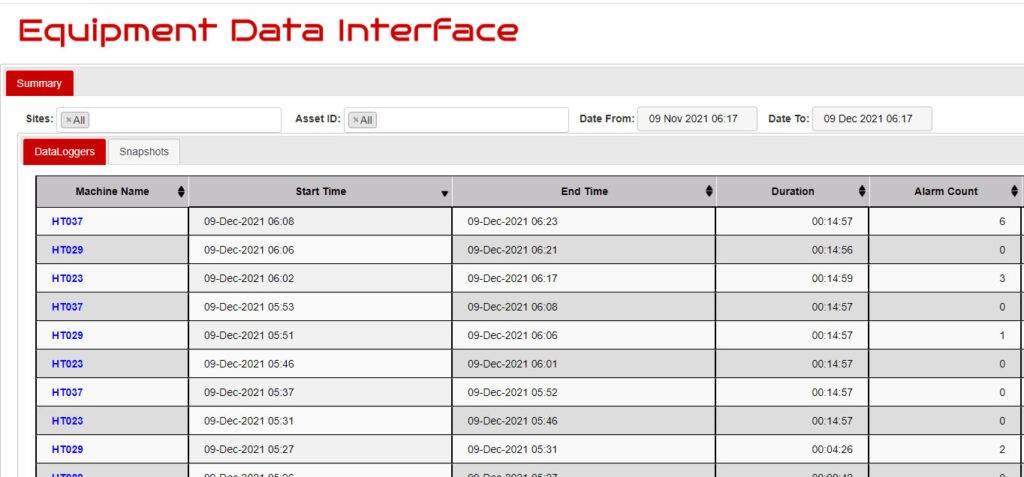 We are here to assist. Contact us by phone, email or Skype.