Mining technology doesn't need to be complicated. Whether you are a service provider or a heavy plant company working on a mine or construction operation, you can rely on Mine Tech Services to help you make the best use of data and technology.
With a proven track record for quality and consistency, Mine Tech Services ensures a successful operation by offering four main services:
Conducting site audits
Making a cost-benefit analysis
Developing a strategy and roadmap
Implementation of mining technology
We provide all the development time, support and training you need to make effective use of your BI platform:
Scheduled email reports
Web portals for self-service
Interactive dashboards to track performance
Support for your fleet management system

Process, communication and training plans
On-site and remote delivery of materials
Tools and reports to monitor progress
Service contracts to support BI strategy
Ad-hoc support for any specific requirement
When using data in a mining operation, business requirements often go beyond what is offered by standard industry products. Mine Tech Services offers a range of straightforward browser-based tools to enhance and visualise data with minimum hassle.
Our products include:
We're a world-class team of mining technology experts providing consultancy, training and cutting-edge software solutions for continuous improvement in mine operations and asset health.
We're nimble, flexible and responsive to the specific needs of your business and we have a proven track record of driving productivity and efficiency gains at mining operations around the world.
Our Mission is simple: We want to reconnect you with your mining technology, turn your data into actionable information and help you extract maximum value from your investments.
MTS FOOTPRINT
We have assisted mining operations in various locations across the globe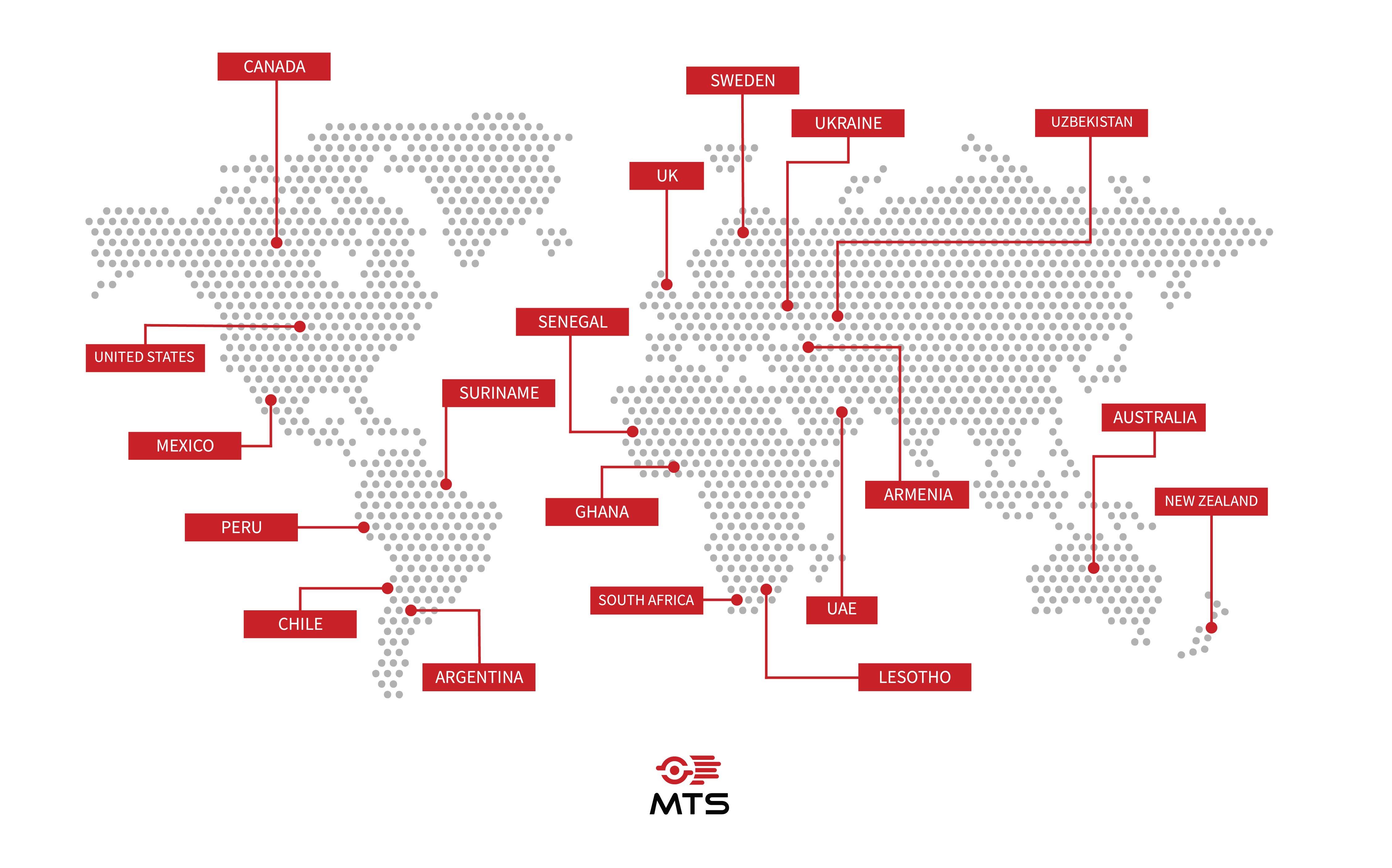 We work with some of the world's biggest mines all across the globe. Here are some practical examples of how companies have used Mine Tech Services to improve their operations.
Where possible, specific sites and client names are provided.
We are here to assist. Contact us by phone, email or Skype.